Skip to content
Dear Astrid,
Slept in this morning because it is SATURDAY. A bit of a rough week so, I lounged in bed longer than usual, until an alert on my phone notified me that this week's groceries would be delivered shortly!
Glad I was able to snag a delivery. But, I forgot the night before to auto-set the coffee-maker to start, so I got it going, and sat looking out the window a long while. I don't know why, but we kick off the weekend with over-easy eggs. Almost always with just toast and butter, and definitely bacon on the side. Small bowl of fruit to chase.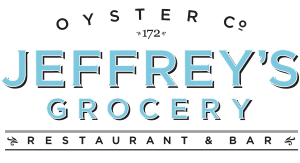 Once in a big while, we get a penchant for something different, Jeffrey's Grocery's Smoked Salman & Latkes. We usually do dinner there, we love their oysters and fries and cocktails and I think I'm going to cry. With school and work and everything, we don't often breakfast at Jeffrey's except during breaks or summer… so, then I try to just recreate it at home.
I have never *not once* been able to do it successfully, but the concept is pretty close and makes for an awesome Saturday. ?
xo, c.
PS. after breakfast we do chores and home projects, usually listening to radio programs and playlists all day long…